Author: admin | Wednesday, May 16, 2012 year time 2:04 | Read 19340 times
Unethical SEO
, The market
English-speaking called
Black Hat SEO
is a very popular method of shill sites ranking on Google. In principle, the same positioning is already quite controversial, because artificially affect the position of your website in search engines.
Thus, to determine whether the positioning is ethical or not, is quite smooth. But surely some techniques clearly among those from the black hat.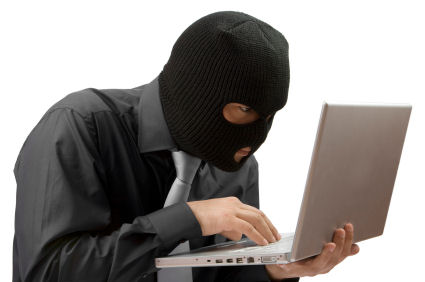 Popular methods used in unethical positioning of pages
Excess keywords
Spammers (because it can be easily called people who use illegal techniques of search engine optimization) is often overflowing page keywords. Once loaded them in meta tags (
title
,
description
,
keywords
). With time, it did not have a great impact on the ranking. Keyword stuffing in the body continues to bear fruit, so it is still used. If it is not preserved moderation and common sense, so that from the literally pour himself positioned phrases
we are dealing with unethical positioning.
Hidden text
This technique also applies to the above. So the goal is to put more phrases positioned than required by the logic.
Keywords not related to the topic
Spammers often add to selected words from a completely different story. Thanks to expect that there will be more visits. Such action not only is it unethical and illogical. If the surfer will not find on this're looking for right away it leaves.
Doorway pages
In this technique, the spammer creates a page overloaded with keywords for any topic. They are often hand collecting niche traffic. That is, those that occur naturally highly ranked on the very popular phrase. Such parties are useless, often the content is illogical. A user who enters on this page is at once (often unnoticed) redirected to target positioning. The technique of creating such śmieciowatych party is still effective. At the moment, Google is a rash of some sort of garbage on the regional Polish subdomains, which probably gather considerable movement. The practice of this spammer inventor has lasted a good few months. So far, Google is not able to cope with it.
Bad linking external
Links to websites are a major factor affecting its position in the Google search engine. Therefore, here is the most controversial. Bad linking artificial linking. Great shortcut, but it's true, Google accepts only natural linking. The reality is sometimes different. Links can be purchased, replaced to them. To gain entry with a link leaving feedback on the forum, blog, guestbook. You can add a page to the directory. You can use systems to exchange links. Option is really a lot. Some of them are accepted others do not, but it is smooth, as I mentioned earlier
Comments:
This entry has not yet commented.
Tag cloud
Archive
Statystyki
czas generowania - całkowity: 0.2322 sek.
czas generowania - MySQL: 0.1993 sek.
czas generowania - PHP: 0.0328 sek.
czas generowania - translator: 0.2005 sek.
Ilość przetłumaczonej treści: 98 %
ilość zapytań MySQL: 67
wykorzystana pamięć RAM: 1 310,53 kb